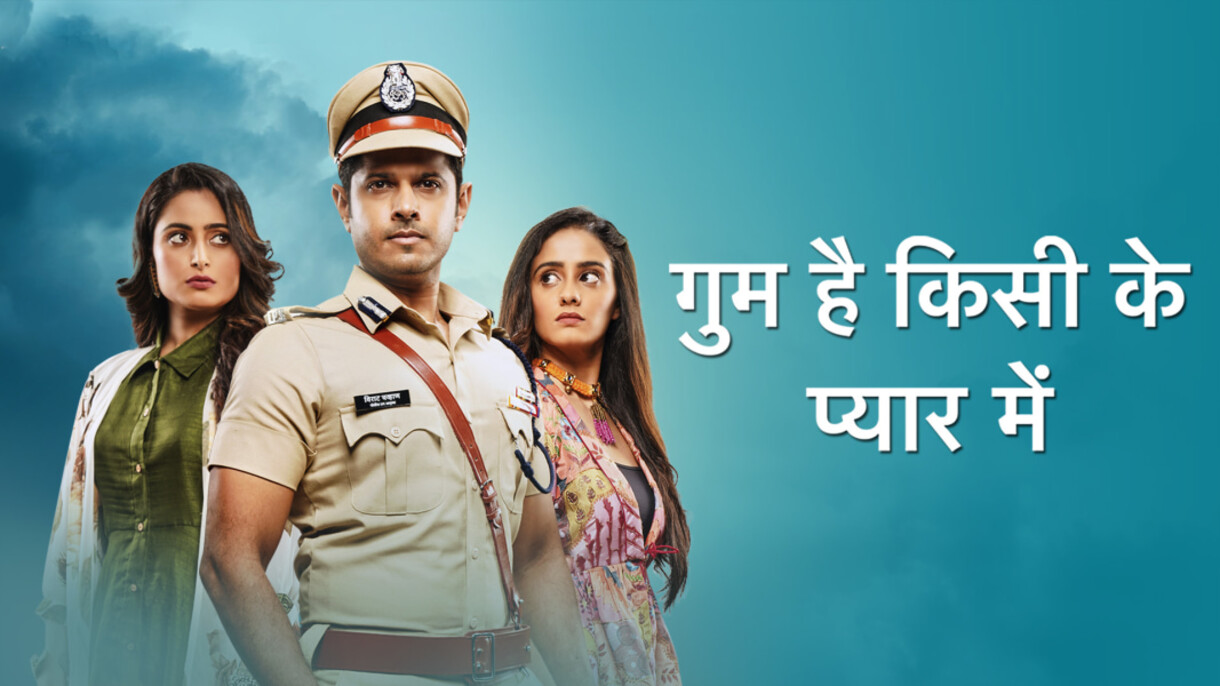 Ghum Hai Kisi Ke Pyaar Mein 3rd August 2022 Written Episode, Written Update on TellyUpdates.com
Chavan family pampers pregnant Sai. Virat brings tamarind for her. Bhavani says today is her baby shower ceremony. Pakhi walks in and shouts at Sai what kind of a joke is it. Sai says she is acting as pregnant for her baby shower ritual and removes pillow from her tummy. Shivani hopes Sai was really pregnant. Virat says he hoped high when Sai showed pregnancy symptoms. Sai says those were false pregnancy symptoms which she is experiencing even now. Bhavani says even she had a positive hope, but then thought Sai is acting as pregnant seeing Virat's attention towards Pakhi. Sonali backs her. Sonali discusses about false pregnancy symptoms in detail. Virat hopes she doesn't get false labor pain as he heard a mother gets new life when she gives birth to a child. Ashwini describes how she felt during Virat's birth. Pakhi gets jealous seeing Sai getting family's attention and says she is pregnant though. Bhavani says they will get her ready like a bride, shower their love on her and perform her baby shower ceremony.
Virat gets Sai ready for the function and says though she is not pregnant, she is the mother of the baby. Kesariya Tera Ishq Hai Piya..song plays in the background. He then gets romantic with her. Sai says she has to take care of 2 babies after baby's arrival, one is mischievous baby Virat. Virat says even she is mischievous and says she will be a mother for sure. He lifts her and is about to kiss her when Ashwini walks in to call Sai. They both get nervous. Ashwini praises Sai's look and says she is glowing like a pregnant mother. Sai says Virat got her ready. Virat nods yes.
Guests gather for the ceremony. Pakhi gets jealous seeing Sai ready for the ceremony. Sai tells Pakhi that she is looking very pretty. Karishma says Sai is looking more pretty as if its her baby shower ceremony. Sai mimics Karishma and everyone laughs. Bhavani asks Ashwini why did she get Sai ready. Ashwini says Virat got her ready. Virat says technically is becoming a mother. Sonali asks if there wouble be baby shower ceremony of 2 mothers. Sai says only Pakhi's and asks Pakhi to take a seat. Virat makes Sai sit on a swing and swings her. Guests say Sai is really looking pretty as if she is the mother.
Pakhi stands jealous seeing that. Vaishali says she should accept the fact that Sai is baby's mother. Pakhi angrily says she already told her that she will not give baby to Sai. Vaishali says Virat will not let that happen as he loves Sai.
Chavans perform Pakhi's ritual. Virat makes sai sit next to Pakhhi and gifts her photoframe, and says they will fix their baby's photo between their photos. Pakhi gets more jealous seeing Virat's attention towards Sai and thinks its her day today and she will do something which will get Sai's smile off her face. Guests ask Sai to pick a sweet bowl. Sai picks kheer. Guests say Sai will get a baby girl. Pakhi picks gulab jamoon. Bhavani says Pakhi will get a baby boy and feeds her gulab jamoon. Virat gets his junior's call and walks away. Pakhi asks Sai why she is so happy. Sai says she will be have her baby with her soon. Pakhi says she will not give her baby to Sai and Virat himself will give the baby to her. Sai looks shocked hearing that.
Precap: Pakhi gets labor pain, calls Virat, and says its time for the baby's delivery. Virat asks her not to worry as he is on his way and Sai must be reaching there. A man walks to her and she looks tensed.
Update Credit to: MA